Cose che succedono | Attualità
Get Lucky secondo i The Roots (e altre cover)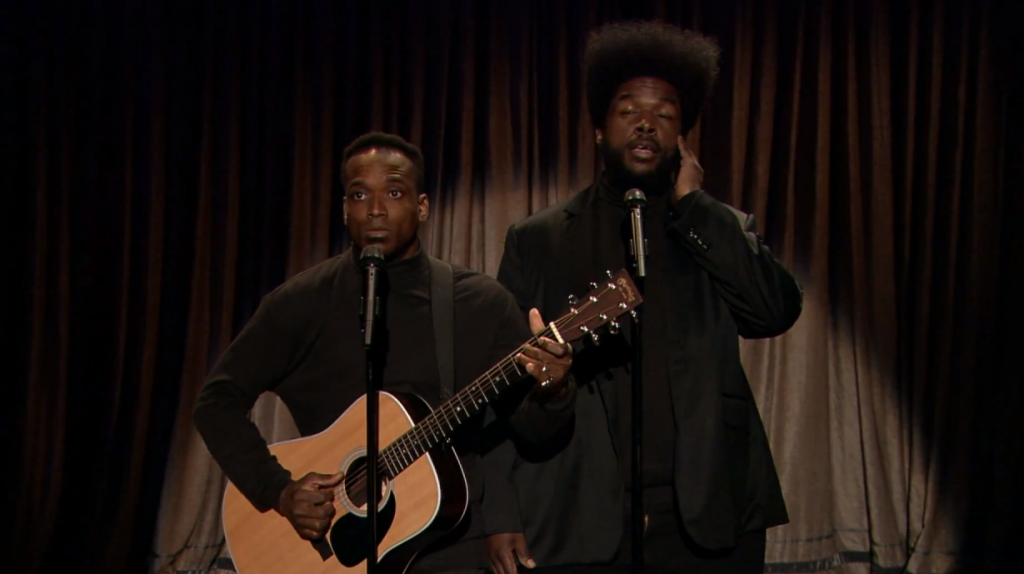 Ieri notte, al Late Night with Jimmy Fallon, come spesso accade i The Roots (nello specifico ?uestlove e Captain Kirk Douglas) hanno suonato una cover della "canzone del momento", ovvero Get Lucky dei Daft Punk. I Root "servono" da house band allo show di Fallon dalla sua apertura nel 2009, e lo seguiranno anche la prossima stagione quando prenderà il posto di Jay Leno nel Tonight Show. L'importanza della band fondata da Tariq Trotter e Ahmir Thompson nell'equilibrio dello show di Jimmy Fallon è testimoniata dalla preoccupazione che si è manifestata (soprattutto su Twitter) tra gli ascoltatori quando è stato annunciato il passaggio del conduttore sulla scrivania di Jay Leno. E le loro cover sono certamente parte del loro successo.
Qui, Get Lucky in una versione à la Simon and Garfunkel (Black Simon and Garfunkel, più che altro):
E qui una versiona hip hop (con anche il testo!) della theme song di Super Mario Bros.
Qui il tormentone estivo dello scorso anno, Call Me Maybe.
Mariah Carey che canta All I Want For Christmas Is You,
e Christina Aguilera con Your Body.