Attualità
Per chi se li fosse persi
La retorica di Theresa May, il ritratto di una famiglia "normale" che ha votato Trump, la storia del primo disco gay d'America e gli altri pezzi della settimana.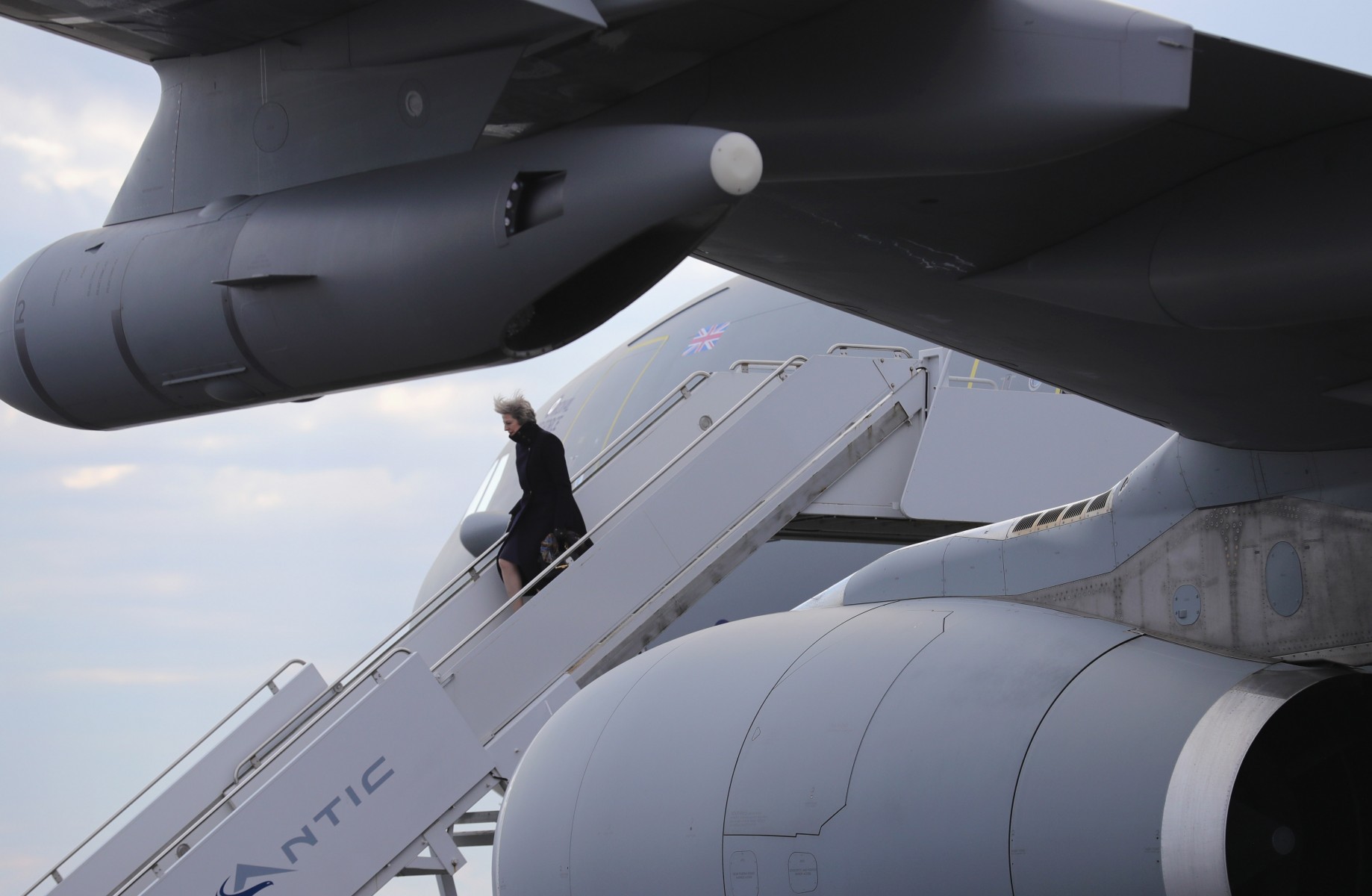 Una bellissima serie del Washington Post sta indagando sull'elettorato di Trump seguendo le storie di americani sostenitori del nuovo Presidente, tra questi, una famiglia "normale" del Kentucky arrivata a Washington per l'Inauguration Day. È uno dei pezzi più belli che abbiamo letto questa settimana insieme al resto che trovate qui.
Attualità, politica, esteri
'I feel like this is the last shot': A Kentucky family greets the Trump era – The Washington Post
Storia di una famiglia normale che ha votato Trump, seguita dal WaPo durante l'Inauguration Day, parte di una serie dedicata dal giornale americano agli elettori di Trump.
How Islam took root in one of South America's most violent cities – The Guardian
La strana vita della comunità musulmana di Bonaventura in Colombia, una delle città più violente del continente sudamericano, in cui si mescolano i precetti sunniti, sciiti e quelli della Nation of Islam di Malcolm X.
Theresa May's rhetorical punch – Politico
La retorica di Theresa May analizzata da un ex speechwriter di Cameron spiega perché il primo ministro inglese potrebbe andare d'accordo con Trump.
Media, giornali, tech
 
Click Here to Kill Everyone – Select All
Con l'espansione inarrestabile dell'internet of things come potremmo controllarne i potenziali rischi? Dalle auto computerizzate a problemi politici più complessi.
Hacker, Tailor, Soldier, Spy: The Future Is Cyberwar – Vocativ
Un pezzo che descrive un futuro scenario probabile se non già esistente: la guerra dei dati tra spie, hacker, eserciti.
Cultura
Subversive Sounds: The Straight Men Who Made America's First Gay Record – Collectors Weekly
La bellissima storia di Love is a Drag. Uscito nel 1962 fu il primo disco con contenuti esplicitamente gay negli Stati Uniti, ma il produttore e il cantante erano due uomini etero.
The Criminal History of Fantômas, France's Favorite Fictional Villain – Atlas Obscura
Storia culturale di Fantômas, il criminale creato nel 1911 come protagonista di un pulp book, è poi diventato un'icona in Francia e, scrive Atlas Obscura, ha influenzato tutto dal surrealismo agli X-Men.
The Irish Novel That seduced the USRR – Bbc
Il bizzarro destino di The Gadfly, romanzo dello scrittore irlandese Ethel Voynich, pubblicato nel 1897 in inglese conobbe scarsa fortuna in America e Inghilterra, ma tradotto in russo diventò una specie di romanzo di culto nell'Unione sovietica.
Tv, cinema, pop
16 Comedians on the Role of Comedy During a Trump Administration – Vulture
Cosa diventerà la comicità nell'era Trump? Sedici attori comici dicono la loro.
The Stammer Of Success – Tedium
L'incredibile storia del successo di Scatman John è iniziata dal Giappone dov'è diventato famoso a 53 anni e ha venduto un milione e mezzo di dischi.
Moda, viaggi, cibo, stili di vita
48 Hours With Dior's Maria Grazia Chiuri – The New York Times Magazine
L'italiana Maria Grazia Chiuri, direttore artistico di Dior, seguita dal T Magazine durante la sua giornata tipo.
The Intelligent Man's Guide To Detoxing – Mr. Porter
La guida a una vita sana e atletica e creativa, scritta da Mr. Porter e illustrata dal nostro collaboratore Andrea Mongia.
Beauty Shopping With My Mother, a Former Cultural Revolution Red Guard – Racked
Cosa significa andare da Sephora con tua madre, quando tua madre è una figlia della rivoluzione maoista, cresciuta con l'idea che il make-up sia un complotto capitalista.
Scienza
Sickening, gruelling or frightful: how doctors measure pain – The Guardian
Viaggio nel dolore: quali sono le sue gradazioni, come cambia la percezione da persona a persona, come la medicina riesce a misurarlo.
Il video della settimana
Risale al Sedicesimo secolo, ma la tradizione di produrre la carta a mano è ancora in vita ed è centrale nel villaggio di Kurotani nella prefettura di Kyoto in Giappone.
Some contents or functionalities here are not available due to your cookie preferences!
This happens because the functionality/content marked as "Google Youtube" uses cookies that you choosed to keep disabled. In order to view this content or use this functionality, please enable cookies: click here to open your cookie preferences.
.
La gallery della settimana
Il 31 marzo del 1979 Jamie Livingston, studente al college,  scattò la prima fotografia del suo enorme progetto: quella di scattare una Polaroid al giorno, fino alla sua morte. Jamie è morto prematuramente nel 1997, ma nel frattempo è riuscito a produrre oltre 6 mila foto, che ora sono disponibili in un archivio on line, parte delle quali sono state pubblicate in questa bellissima gallery da Bored Panda.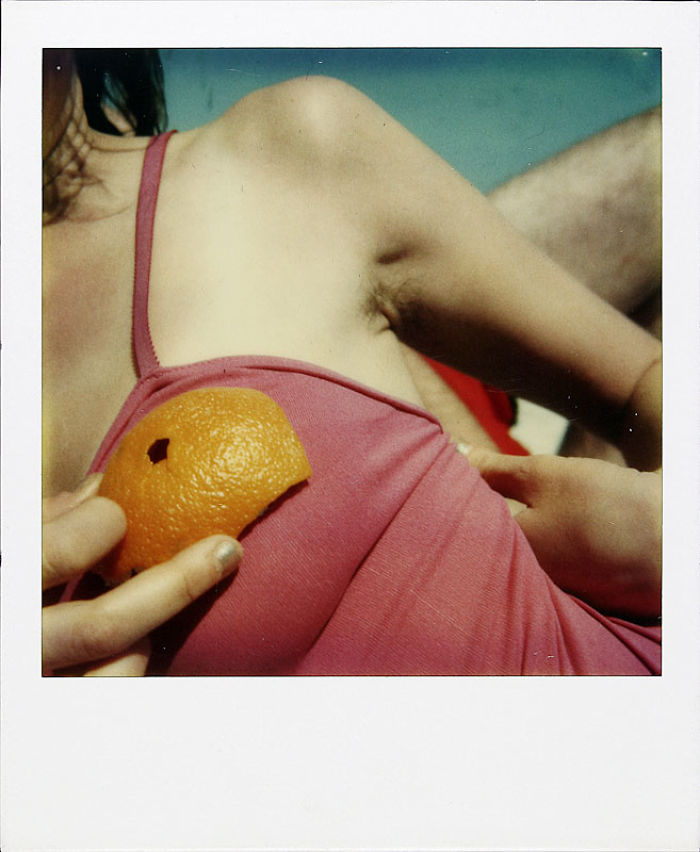 Foto Getty Images.